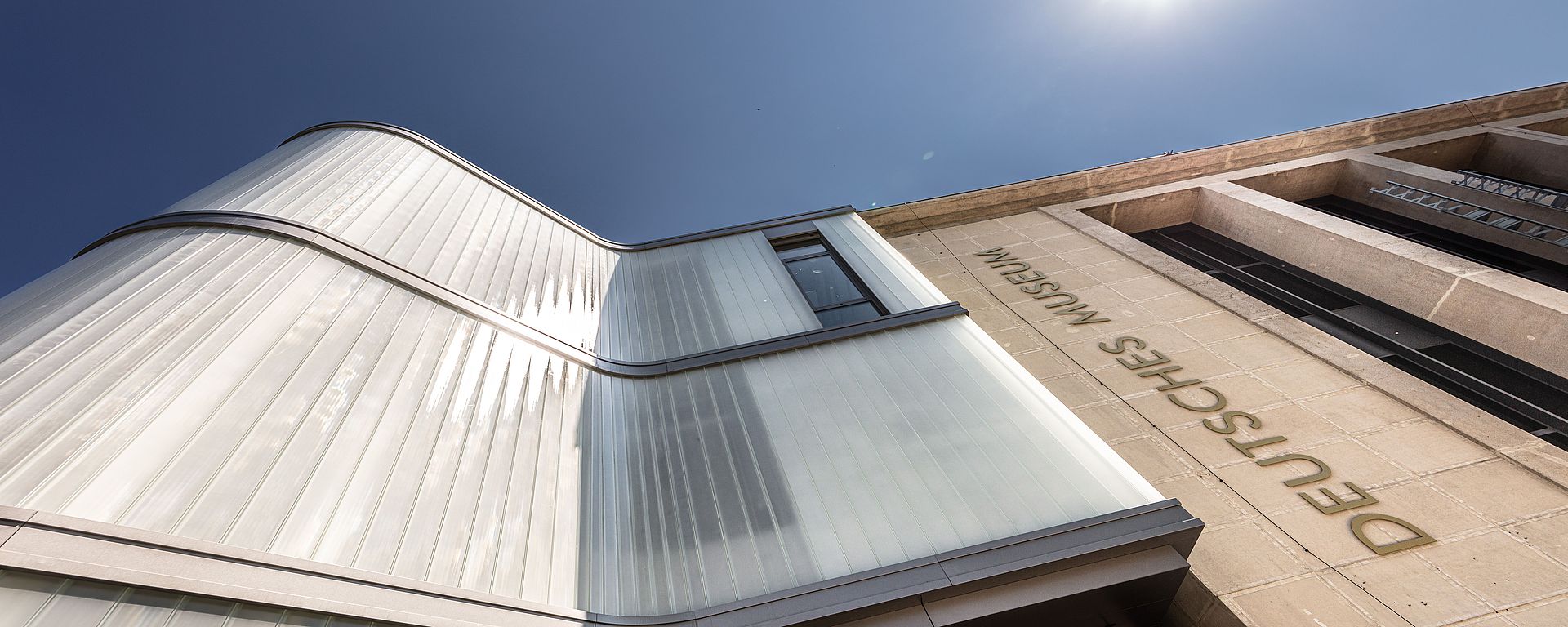 Open exhibitions
Agriculture and Food
Astronautics
Atomic Physics
Bridges and Hydraulic Engeneering
Chemistry
Classical Optics
Electronics
Energy – Motors
Federal President's Prize
Foucault's Pendulum
Health
Historic Aviation (1918-1945)
Image Script Codes
Kids' Kingdom
Mathematics
Model Railway
Modern Aviation
Musical Instruments
Observatory West
Photography and Film
Robotics
Science Communication Lab
Tech and Tinkering Lab
TUMLab
Public transport
S-Bahn:
All trains, Isartor
Tram:
Line 17, Deutsches Museum -> Please note that the stop "Deutsches Museum" is currently not in service due to construction works at the Ludwigsbrücke
Line 16, Reichenbachplatz
Line 18, Fraunhoferstraße
Bus:
Line 132, Boschbrücke
Line 52 + 62, Baaderstrasse
U-Bahn:
Line 1 + 2, Fraunhoferstrasse
Useful links
Directions by car
There are some parking possibilities in parking garages nearby, but basically a direct approach by car is not recommended. More about this in the FAQ on this page.
There is a cab stand at the entrance to the Museum Island at the Bosch Bridge. Next to it there are three handicapped parking spaces.
On the opposite side at the German Patent Office there are further disabled parking spaces available. Please note temporary restrictions on the use of these public parking spaces due to construction work at Ludwigsbrücke and on Museum Island.